A lover of all bikes, Shanna can usually be found riding her singlespeed hardtail in Pisgah National forest, her dirt jumper or her downhill bike in the surrounding area…or off on some adventure meeting new people and exploring new trails around the world.
Shanna is certified as a Professional Mountain Bike Instructor Association Level 1 as well as Terra Method Level 1 coach.  Her riding career began in 2006 as a way to recover from a whitewater kayaking injury. Shanna prefers fun rides over the seriousness of racing (though she does sometimes) and really considers herself more of a rodeo clown on a bike, playing and reminding folks that bikes are fun!!!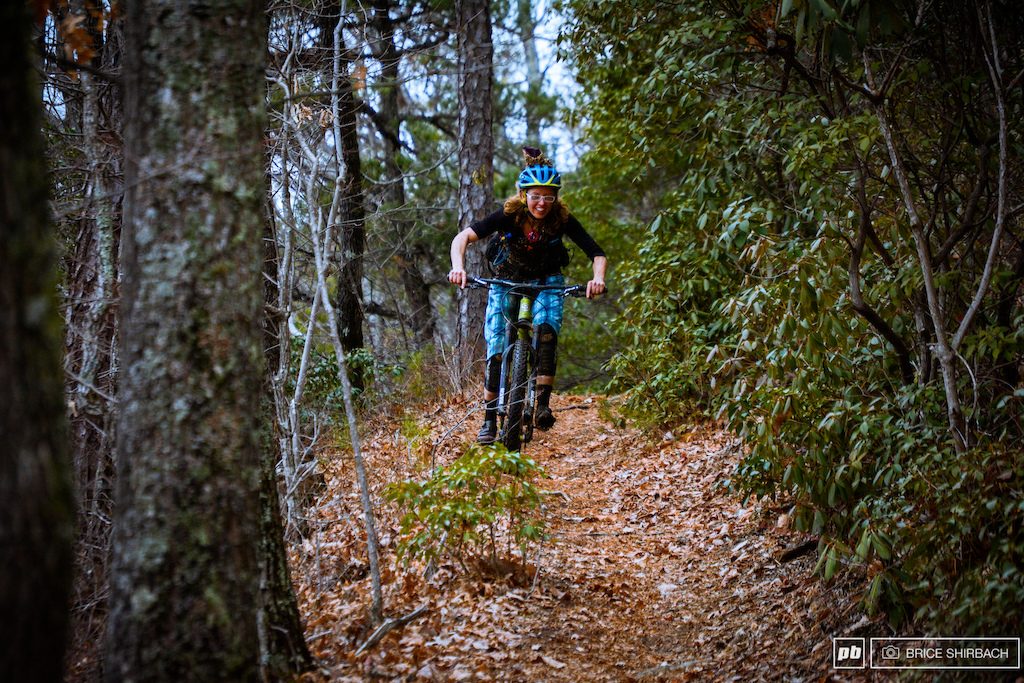 The technical trails of Pisgah have been perfect for sculpting Shanna into a technical downhill rider shredding the forests of WNC. In the fall of 2015 Shanna decided she wanted to take the love and passion to the next level by sharing it with others through instruction.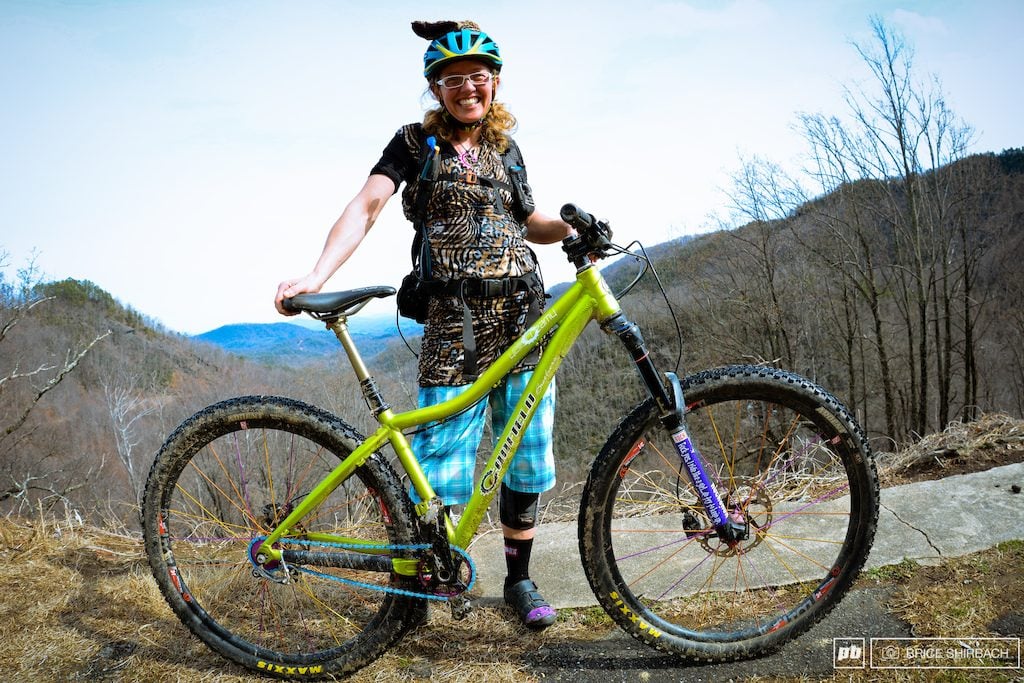 When not on the trail, Shanna runs EndlessBikeCo, a small American made component company and Mountain Air Roasting, both in Asheville North Carolina.