Ryan got hooked on riding nearly 20 years ago when he moved to Brevard NC and was talked into buying a mountain bike by his boss. Being surrounded by the amazing terrain and trails in Brevard made it easy fall in love with riding bikes in the mountains. Ryan has had the opportunity to teach various outdoor activities from white water paddling to backpacking, but has found that coaching mountain bike skills is his absolute favorite. He loves to help new riders get started right and help more experienced riders break past their current skills plateau.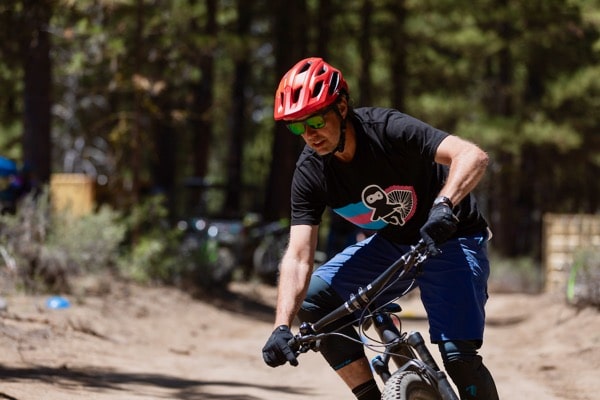 Home Base
Brevard, North Carolina
Other Gig
Wilderness Leadership Adjunct Faculty/Logistics Manager at Brevard College
Instructor Certification
PMBIA Level 1 and 2
Favorite Type of Terrain
I like them all, that's like asking to pick a favorite child.
Favorite Trail Snack
PB&J
Riding Tip
Positioning on your bike is not static, it's a constant array of adjustments.
Favorite Riding Partner
I really like riding with my family, it's a great way for us to spend time together and I love seeing my boys progress.
If you could live anywhere in the world, where would you live?
After having kids, I realized for me its more about the community than the location.
Looking to ride with Ryan? You can usually find him instructing at one of our many clinics in North Carolina.