Paul has been an avid mountain and road cyclist all his life. Paul has raced both mountain and road bikes as an amateur and worked in shops for 15+ years. He takes great pride and joy in helping people get onto and stay safe on their bikes! Paul loves the freedom, the sanity, the adventure cycling brings to life.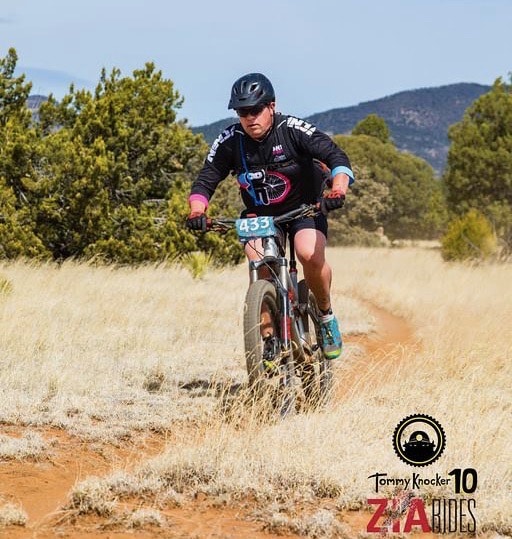 Home Base
Albuquerque, NM
Other Gig
Engineer/Firefighter/EMT-B, also teach bike mechanic classes
Instructor Certifications
BICP and PMBIA Mtn Bike Skills Instructor, USAC Coach, EMT-B
Favorite Type of Mountain Biking Terrain
All types but my favorite is swoopy, flowy singletrack in the trees
Favorite post-ride food or drink
Fish tacos and a nice cold Santa Fe Nut Brown
Favorite Riding Tip
Look up, relax but always be ready! Become Zen like with your body, bike and the trail.
Favorite Riding Partner
The family (dog), my daughter just started riding some trails – yay!
How did you get into mountain biking?
Went from riding BMX and skateboarding to MTB in northern Illinois
If you could live anywhere in the world, where would you live and why?
I love Prescott, AZ area, but if I could do anything it would be traveling everywhere
Looking to ride with Paul? You can usually find him instructing at one of our many clinics in New Mexico!