Nikki Peterson grew up in Las Vegas, NV and Riverton, WY. She was an 11 time State Champion in cross country running and the 400m, 800m, 1600m, 3200m, and the 4 x 400m relay. She still holds 2 state records in the 800m and 1600m for Nevada.
Nikki went to Indiana University to run and was the only freshman to make the finals of the 800m at the Big Ten Championships. After transferring to the University of Wyoming, she earned All-Conference in cross country as well as in the 800m. While injured, Nikki used low-end mountain bikes to ride around on paved roads.

In school, Nikki earned a B.S. in Human Food and Nutrition with an emphasis in Exercise Physiology. She worked in the Human Exercise and Nutrition lab where she became published twice for research in vitamin D status in the athlete population. She also received her Level 1 Coaching Certificate for USA Track & Field and helped her cross country and track coach as much as possible. It has been Nikki's dream to be a coach since 7th grade!
After college, Nikki became interested in mountain bikes. She needed a break from running and had great experiences with bicycles as cross training tools. She began riding mountain bikes on a large Santa Cruz bike on the local all-mountain trails, which involved plenty of spills and crashes! Because she owned two coffee shops and ran the local dry cleaners & laundromat she did not have a lot of time to ride so her bikes mostly sat in the garage.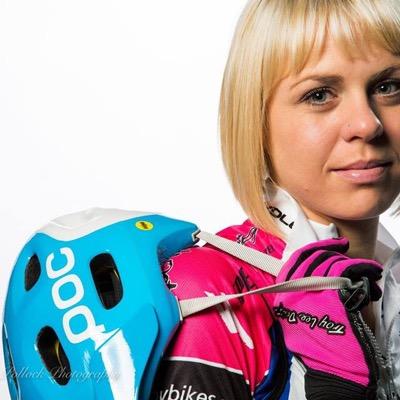 In 2011 and 2012, Nikki was fortunate enough to attend Summer Gravity Camp in Whistler, Canada. Under the direction of Andrew Shandro, Nikki was able to work with professional riders and coaches learning the basics of downhill mountain biking skills. The most influential coach she had was Lorraine Blancher. The skills she learned from Lorraine have transferred over to cross country and helped her tremendously. Plus, Lorraine and Nikki shared a love for Organic, Direct Trade coffee and chocolate!
In November of 2014, Nikki went for a cross country mountain bike ride in Sedona, AZ with Derek Hermon of Bear Valley Bikes. She was instantly hooked and decided to try racing. In January 2015, Nikki competed in her first race at the McDowell Meltdown in Scottsdale, AZ. She entered the Expert category and finished mid-pack. She worked hard in her first season and ended up winning the Cat 1 19-29 Women's Kenda Cup West series. She also finished 2nd in Mammoth, CA at the USA Cycling National Championships in XC.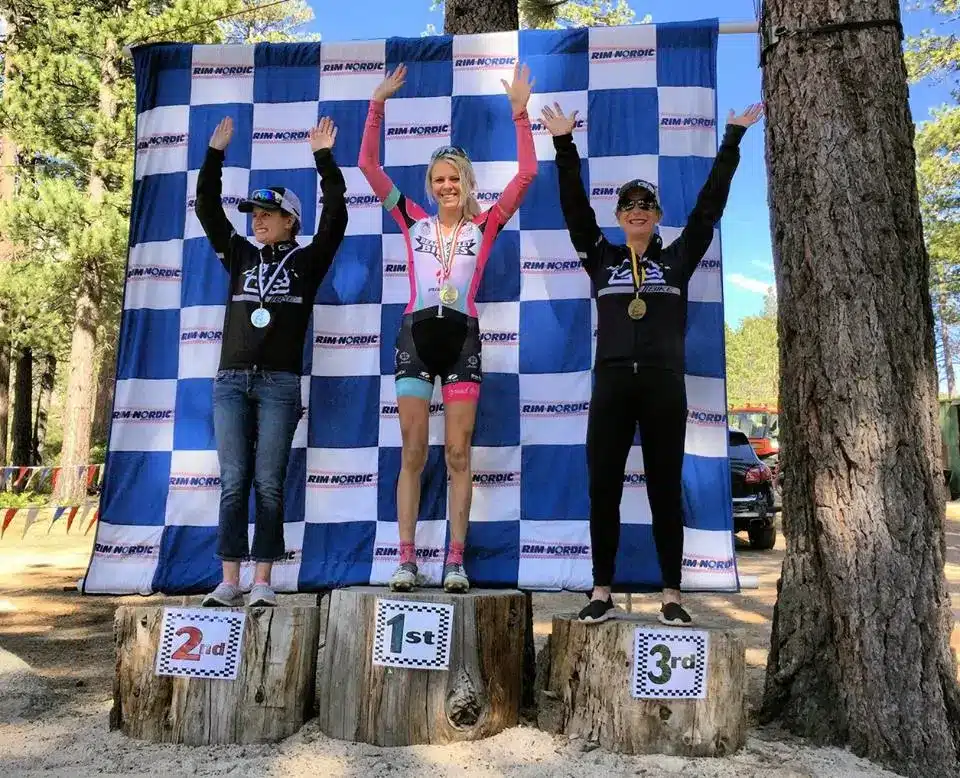 After her silver medal, Nikki decided to obtain her Pro license and is in the midst of her first Pro season. It has been a season of learning to say the least! She has had many successes as well as set-backs and knows these experiences will help her not only in racing but also in coaching. She is excited to begin coaching with the Ninjas because she loves helping people learn new skills and gain confidence in themselves. Have professional help as well as learning tips from friends along the way has made such a difference and she is looking forward to being able to do the same for others!
When she is not on a bicycle, Nikki is hanging out with her adorable dogs and cats, cooking, or studying the sport of Mountain Biking. Nikki is also involved with the Big Bear Valley Trails Foundation, Open Air Big Bear, Grizzly 100 & Big Bear Mountain Bike Fondo Board of Directors, and the Girlz Gone Riding- Big Bear Chapter.