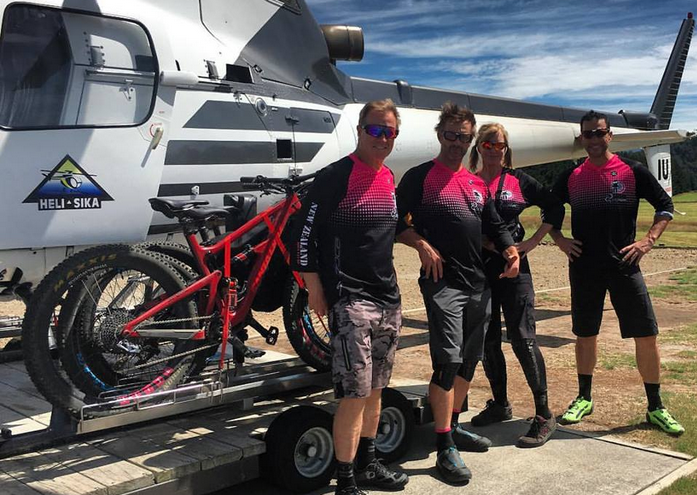 9 Day New Zealand Mountain Bike Tour (Jan 8-16, 2018)
Ninja MTB performance is excited to announce the ultimate New Zealand guided ride experience. Sign up for a healthy sampling of the finest trails New Zealand's North Island has to offer. Everything from machine built flow and bike park trails to epic back-country riding through some of New Zealand's most pristine ancient forests. With more trails than you can shake a stick at and off bike highlights including boat and helicopter shuttles along with opportunities to soak our bodies in naturally occurring hot water pools and rivers (yes we said helicopter), this is going to be one trip you do not want to miss.
After flying into Auckland (New Zealands largest city) you will be picked up from the airport and transported to your hotel. Auckland is a beautiful and vibrant city with plenty of opportunities for shopping and sightseeing, or if you prefer you can rest at your hotel and prepare for the adventures ahead while we assemble and prepare your bike. We will gather for our first group dinner in Auckland that night and hopefully not stay out too late because on day 2 we travel an hour south to hit FourForty Mountain Bike Park. With sweeping bermed corners, flowing beginner friendly jumps and shuttle rides back to the top, FourForty is the perfect place to sharpen our skills for the days ahead. If beginner friendly sounds a little too pedestrian for you fear not, FourForty has trails of all levels including advanced DH trails.
At the end of our days riding we will head for the nearby thermal wonderland of Rotorua. Rotorua has long been a popular tourist destination because of the multitudes of geothermal features in the area including steaming geysers and boiling mud pools. It is also a great place to absorb the local Maori culture of New Zealand and lunch will be provided on one of our days here at The Living Maori Village in Whakarewarewa forest.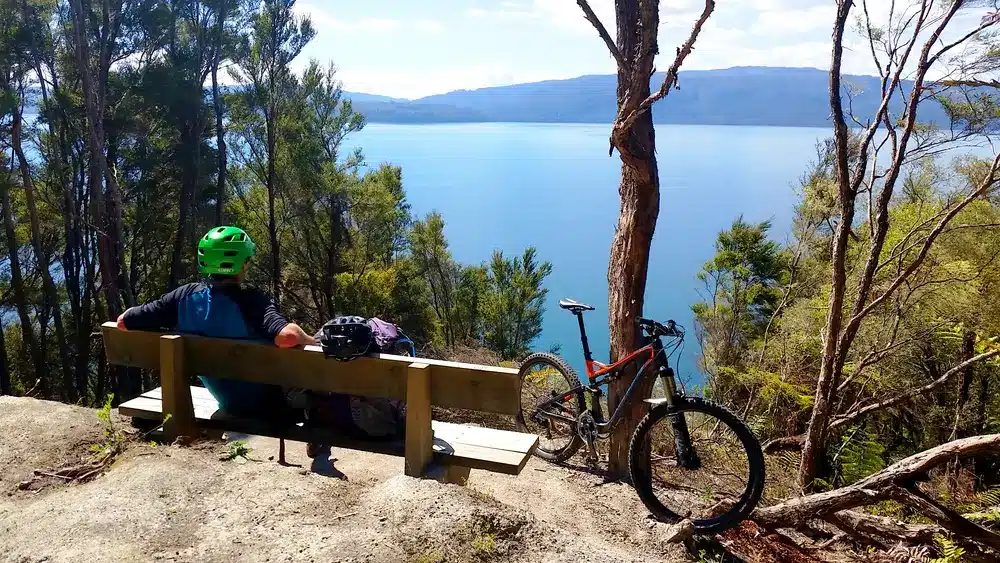 With an abundance of world class mountain bike trails, Rotorua was host to the 2006 UCI Mountainbike World Championships and is now the first annual stop on the popular Crankworks World tour. Rotorua's Whakarewarewa forest was listed by Red Bull magazine as one of the top 8 MTB destinations in the world.
Following our 3 day adventure in Roturua we will head for the shores of Lake Taupo stopping along the way to ride the Whirinaki Forest Trail. Granted protection as a designated Forest Park several decades ago Whirinaki Forest is considered a sacred treasure by the Maori people of New Zealand. This trail offers a rare opportunity to travel back in time through an incredible lush landscape that looks much the same now as it did when dinosaurs roamed the earth.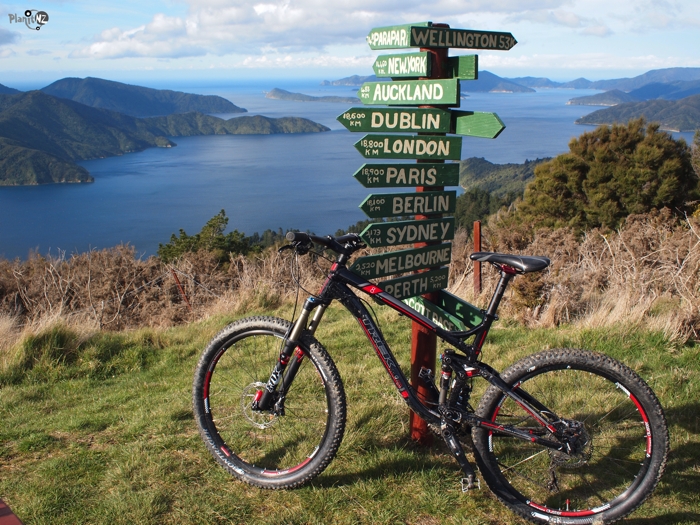 Returning to the modern world, the excitement of loading our bikes into a helicopter and taking off for our next trailhead on day 6 should prove to be one of the highlights of the trip and let's face it, no trip to New Zealand can truly be complete without a helicopter ride.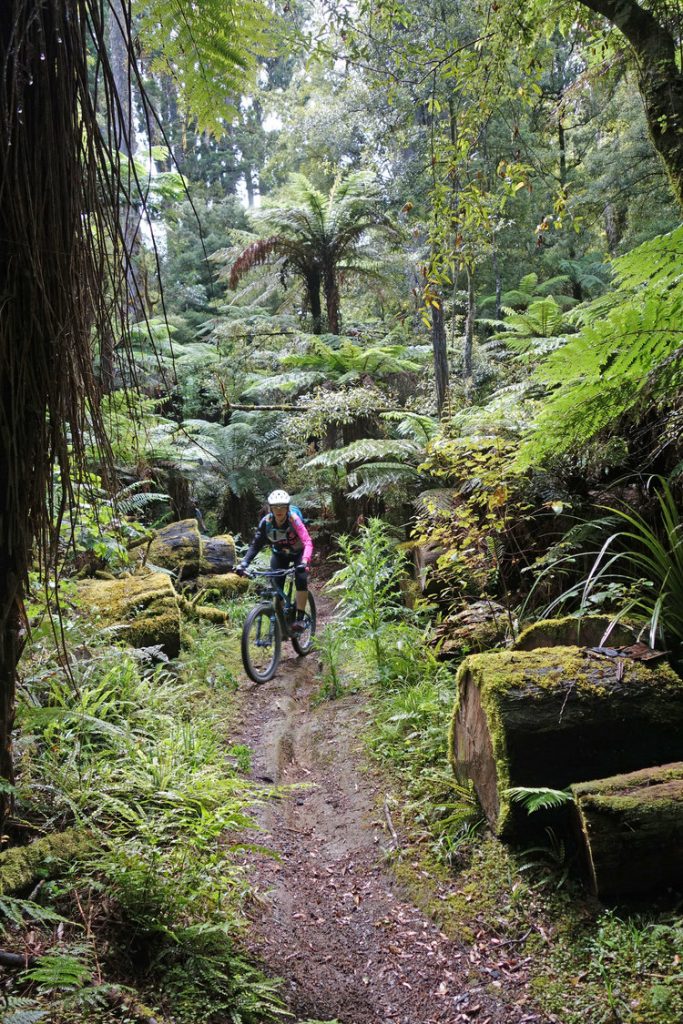 Not to be entirely outdone, our 7th and final day of riding will see us riding deep in the bush on the western shore of Lake Taupo alongside spectacular volcanic cliffs, panoramic views of the lake and a hidden waterfall. We will finish the day with a boat ride back across the lake to our final group dinner of the trip.
The following day we will return to Auckland for some final shopping and flights home.
Do not miss out on this opportunity to explore a mountain bike paradise known for it's wild spectacular scenery, warm and welcoming people and rapidly expanding network of top class trails. New Zealand may well be the worlds best mountain bike destination.
What's included:
Accommodations (Shared Room) $429 Extra for Private Room
Breakfast and Dinner
Transportation around New Zealand
Lift Tickets
Van Shuttles
Helicopter Shuttle
Boat Shuttle
Bike Park Entry Fee
Bike Assembly and Packing
Not Included:
Airfare and Bike Transport to New Zealand
Secure Your Spot:
20% deposit secures your spot.  Register here.