Chelle loves to ride on dirt. "Eat. Breathe. Ride." is a way of life for this Texas State Marathon Mountain Bike Champ. She enjoys seeing students develop and increase their skills during clinics and personal detailed instruction.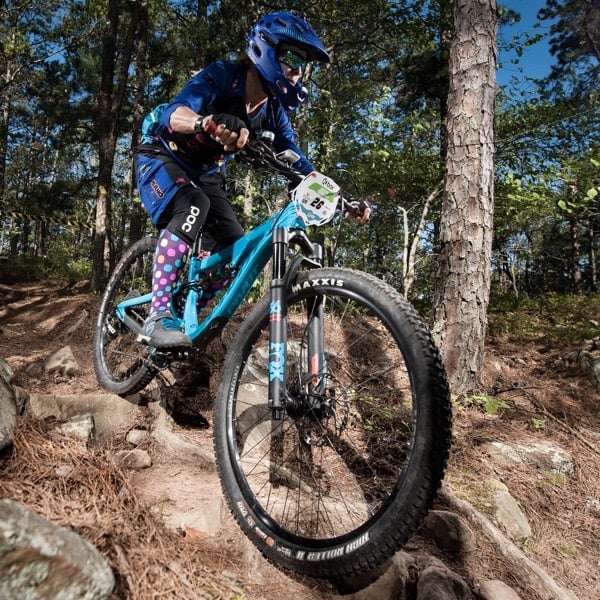 Home Base

Fort Worth, TX
Other Gig
Owner of Dirt Gypsy Mechanyx where she does one on one MTB skills coaching and private rides. Barnett Bicycle Institute 2018.
Instructor Certifications
PMBIA Level I
Favorite Type of Feature
Drops and table tops
Trail Snack
Organic Baby Food in a squeeze pouch. This stuff is good on the go!
Riding Tip
Boobs to the bar. This is the best climbing technique a person can use. 
If you could live anywhere in the world, where would you live?
Somewhere with plenty of trails and sunshine would be ideal.
Looking to ride with Chelle? You can usually find her instructing at one of our many clinics in Texas and Arkansas.