Matt lives in Southeastern Wisconsin, and loves to ride all types of bikes, from mountain bikes, fat bikes, gravel bikes, cruisers, dirtbikes, etc, but his favorite thing to do is hit jumps! He coaches for a local NICA middle/high school team. What he loves the most about being an instructor is seeing how stoked people get when they learn a new skill that they never thought they could do.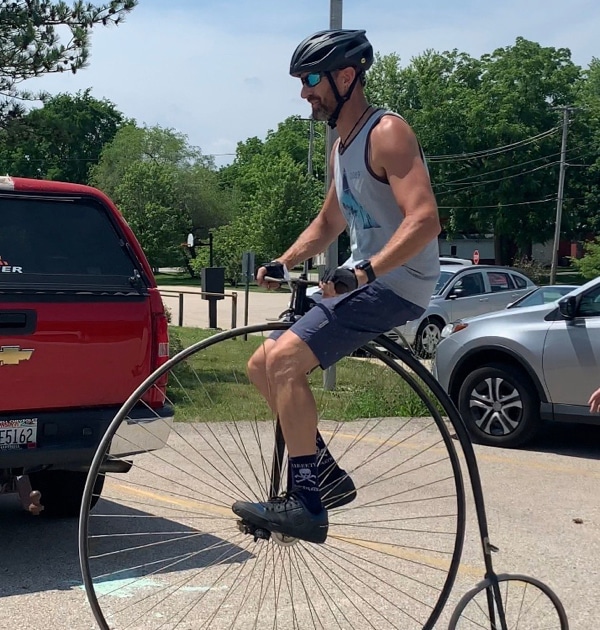 Home Base
Salem, Wisconsin
Other Gigs
4th Grade Teacher
Instructor Certifications
BICP Level 1, NICA Level 3 Coach
Favorite Type of Terrain
Technical terain, riding over boulders, and hitting jumps and drops.
Favorite Trail Snack
Whatever I happened to have shoved in my pack.
Riding Tip
Look where you want to go, not where you don't want to go.
Favorite Riding Partner
My wife Angela has been my riding partner for about 20 years now! She shreds! I also love riding with my daughters Samantha, Alexis, and Amanda.
If you could live anywhere in the world, where would you live?
Anywhere a single track mountain bike trail begins at one end of my yard, and a dirt bike trail starts at the other half.
Looking to ride with Matt? You can find him instructing at one of our many clinics in Wisconsin and Illinois.