For Lindsey, mountain biking found its way into her life in 2007 when she took her first job at Snowshoe Mountain in the rocky hills of West Virginia.   While she originally showed up for the snowboarding, after seeing how much fun other people were having riding downhill in the summer, she decided to jump on a bike.  At the time, her only riding experience was building and playing around on ramps in her neighborhood as a kid.
Lindsey very quickly fell in love with downhill riding and before she knew it, she was a downhill shredding machine.  She continued to work for the Snowshoe ski patrol and bike patrol for 5 years and received her IMBA Level 2 mountain bike coaching certification from Shaums March in 2013.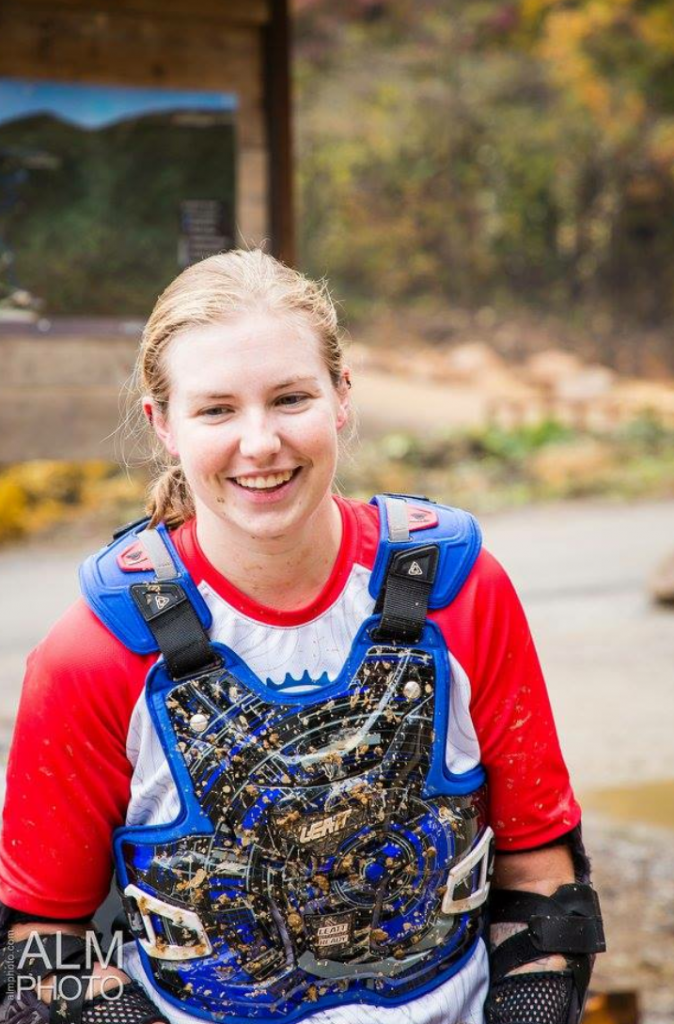 After sustaining a couple of major injuries while riding, Lindsey needed to explore other areas of the cycling industry while her body recovered.   She packed up and moved to Colorado where she graduated from Barnet Bicycle Institute and started a new career as a bike mechanic and salesperson.  Lindsey's recovery from her injuries left her feeling overweight and out of shape – but her inner passion for bikes kept her fighting.   Ready to make a change for the better, Lindsey moved back to her home in Tennesee and got laser focused on getting back in shape.   In 2015 she found R.B.'s Cyclery – a primarily road and triathlon bike shop – and they convinced her to start riding road bikes.  The downhill queen who had sworn she would never ride a road bike, made the decision that was best for her fitness goals, and started pedaling pavement.  Much to her surprise, she loved it!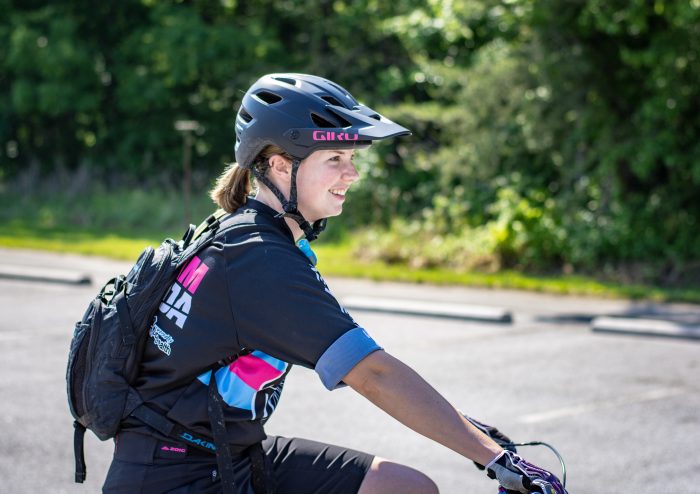 Lindsey was asked to join the race team for the Tennesee Women's Cycling Project Tennessee and competed in cross-country mountain bikes and criterium road races.   Shortly thereafter Lindsey learned about the local NICA program and team in search of another coach – she signed right up, happy to give back to her local community through coaching.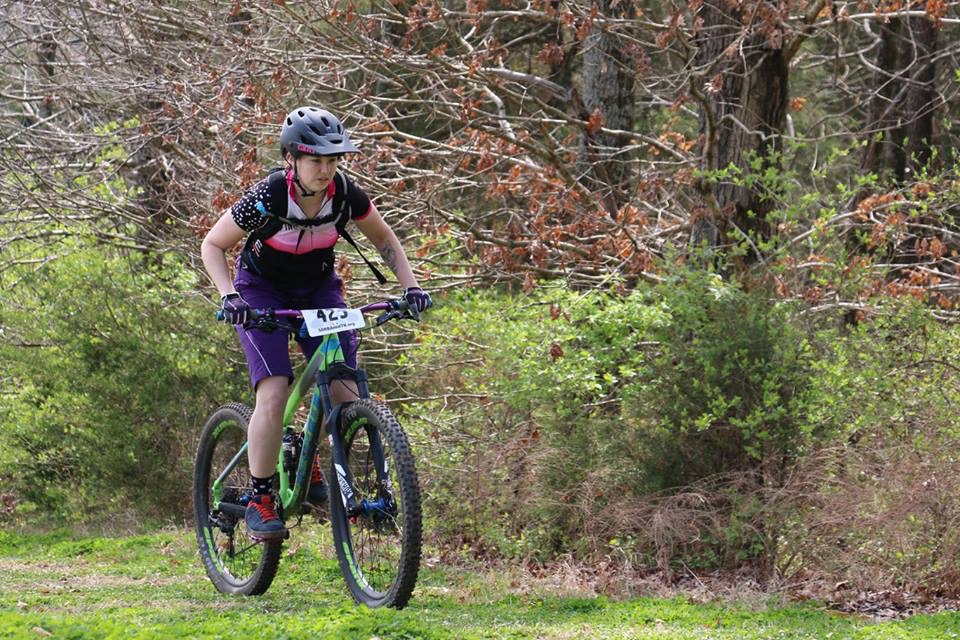 You'll still find Lindsey coaching local NICA riders, riding downhill or hitting jump lines at her favorite local trails. She hopes  to inspire other riders, especially other ladies, to get out there and try something new.