Lee was born and raised in Albuquerque, NM and still lives in the area with his lovely wife and 3 huskies. He has many bikes for many types of riding including MTB, roadie, all-road touring, bike-packing and even a fatbike. Lee has always enjoyed getting people on bikes throughout his career in bike retail and now extends that feeling by helping others learn to use their bikes to get the best experience possible while out on the trails.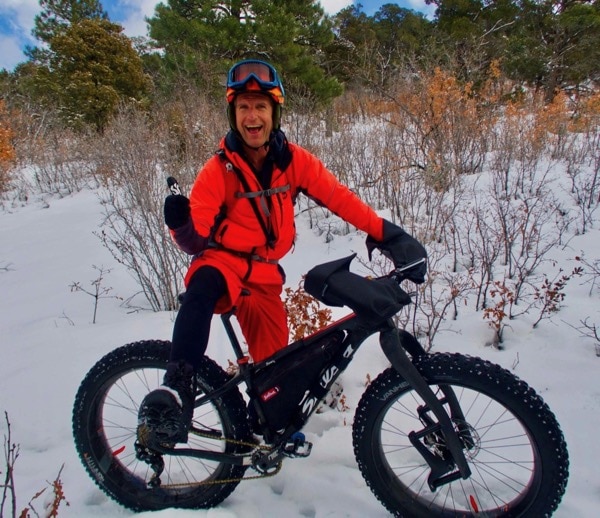 Home Base
Tijeras, New Mexico
Other Gig
Semi-Retired from 25+ years in the Bicycle Retail Industry
Instructor Certifications
IMBA Level 1
Favorite Type of Feature
Flowing, bermed mountain descents with tabletops and doubles winding in and out of pines and aspens!
Favorite Post-Ride Re-fuel
Veggie burrito with red chile and an ice cold Coca-Cola!
Riding Tip
Look further down the trail!
If you could live anywhere in the world, where would you live?
Right where I am now! In the SW mountains at 8000' with trail systems all around me and great riding weather most all year 'round!
Looking to ride with Lee? You can usually find him instructing at many of our clinics in New Mexico.