About Kristina Vevia
(IMBA Level I Certified)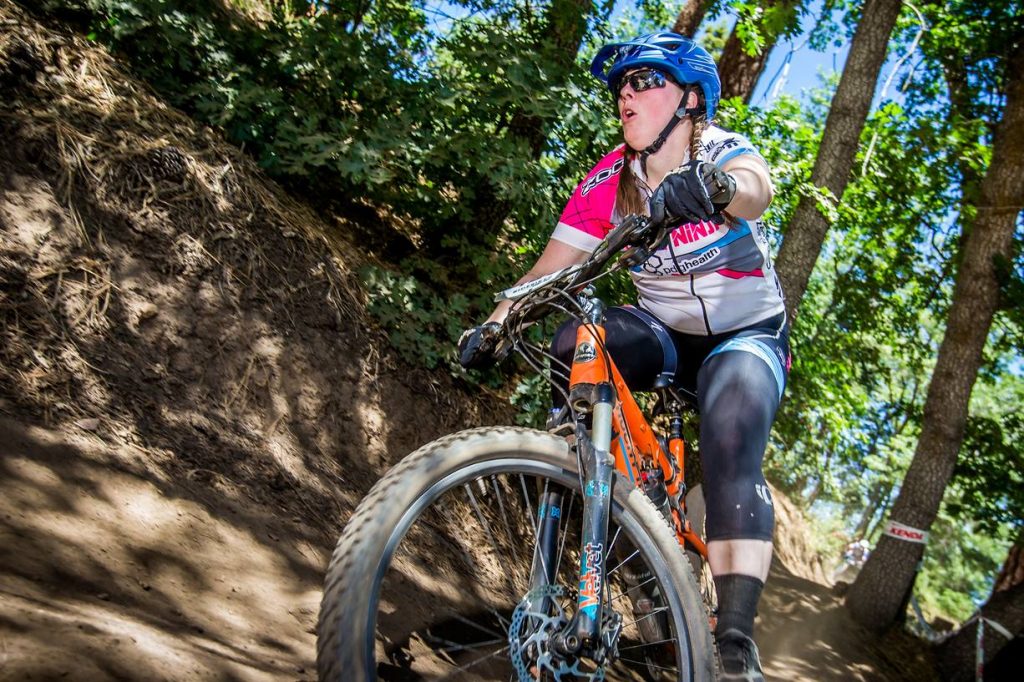 Kristina got started mountain biking in 2013 as a way to improve her health and fitness. She has come a long way since her first ride (2.5 miles on a paved bike path), and is passionate about sharing the sport with other women. In 2015, Kristina set a goal that she wanted to complete a 50 mile (6000ft) mountain bike ride with a group of her friends, and she knew to get ready for the ride (which was a year away in May 2016), that she needed to look at ways to improve both her fitness and technical skills (in order to "keep up with the guys").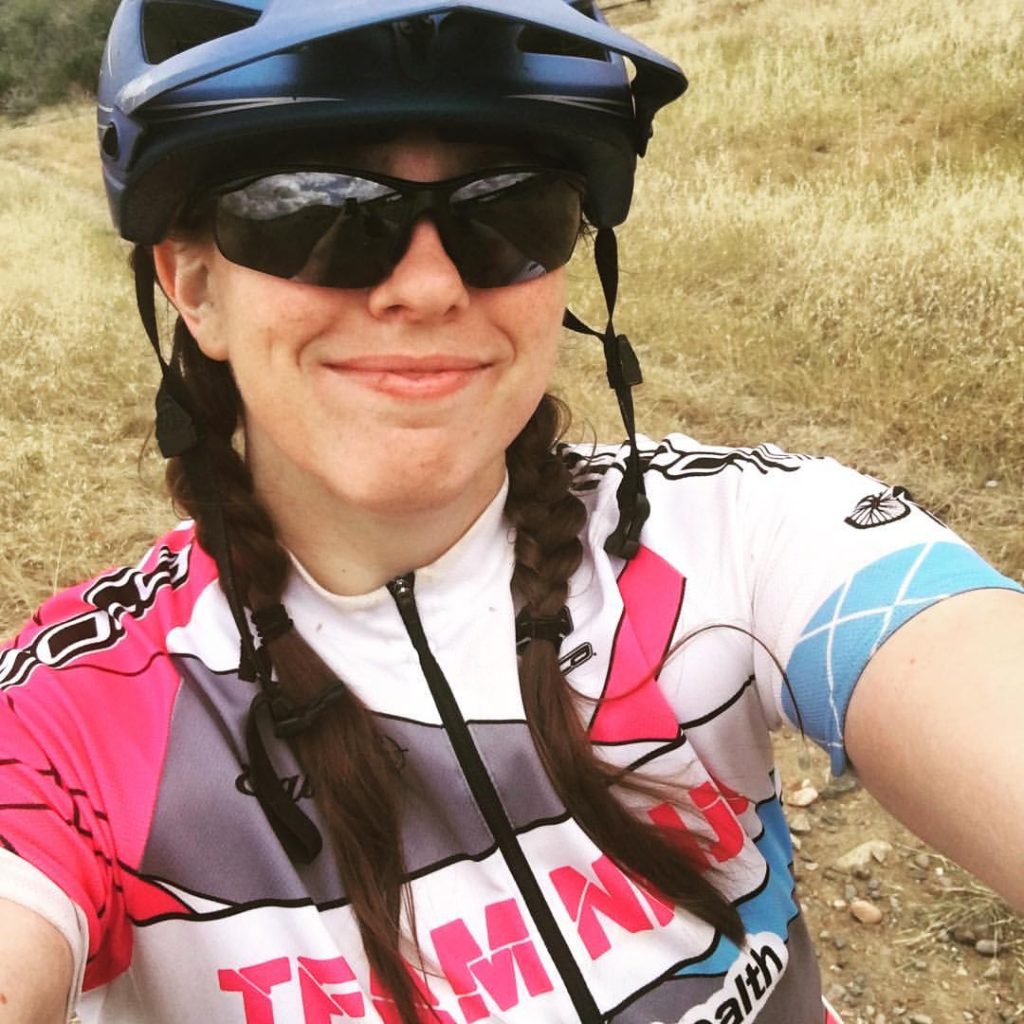 From the paved bike path to flat fire roads, Kristina found herself continuing to try to keep up and stay safe in technical situations. So with her goal in mind, she sought out anyone to help her, and that is when she signed up with Ninja Mountain Bike Performance. She became a ninja-addict pretty much overnight (starting with just a 1:1 skills session and quickly moving to clinics, camps and full-on fitness coaching). When asked, Kristina attributes her skills breakthrough to one weekend at the Laguna Camp. Nothing like having to descend the well-known technical Noble Canyon trail to shake things up. As she tells it: "After that weekend, rocks weren't really an issue anymore. Segments at Penasquitos Canyon just paled in comparison."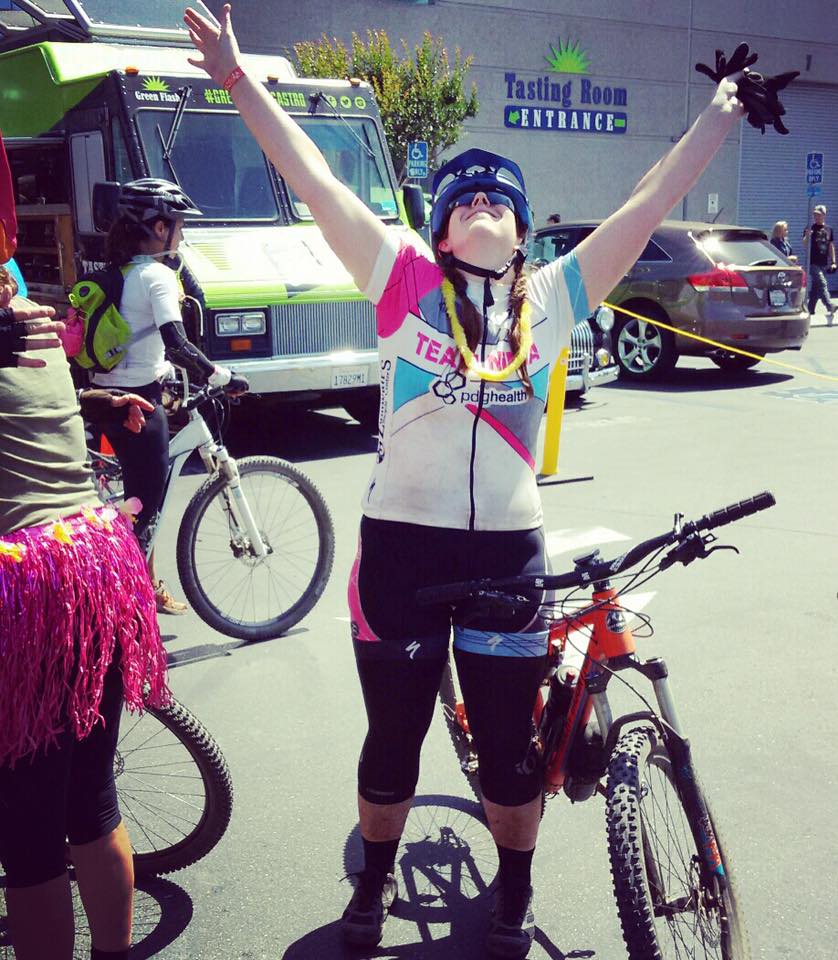 In 2016, Kristina entered into the Kenda Cup series for her rookie season as a Cat 3 rider (Women 20-29). Throughout the race season, she continued to pursue improvements in both fitness and skill. Being exposed to new trails through racing, along with continued exploration of the trails in San Diego and the Ninja camps and clinics – it became a challenge to find trails with roots, rock drops and steep trail transitions in order to push herself to more. But she found herself back at Nobel Canyon and was able to see the difference like night and day (in just 6 months)!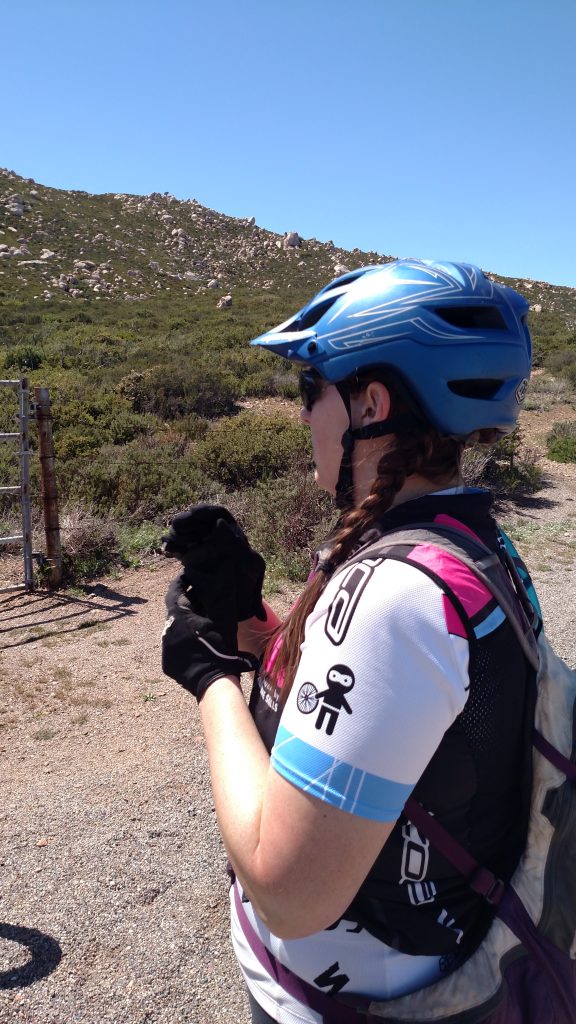 May 2016 came quickly, and wouldn't you know it – through the encouragement of a community of mountain bikers, Kristina was able to finish the 50 mile ride that she had been training a year for. It was her biggest accomplishment to date – most miles and climbing in one ride (long way from that 2.5 miles…).
Finishing off the race season, Kristina landed the overall Kenda Cup West Series Champion, and then she competed and won at the California State Championships, going on to win at the Mountain Bike National Championships in Mammoth.
By the end of 2016, Kristina hadn't quite had enough of her mountain bike yet so she wrapped up the year with a bikepacking tour in New Zealand and then starting 2017 by enjoying a 9-day Adventure Camp (still a ninja-addict).
Kristina recently was certified as an IMBA Level 1 Ride Guide, and is looking to be earn her certification as an instructor so she can teach others about mountain biking (as she is pretty much in love at this point).