Originally from Ohio, Johnny grew up building jumps in the front yard and zipping around on motos before going all in on mountain biking. For the last 10 years he has been riding as much as he can, always finding his way back to the Southeast where he loves riding steep, tight, and fast technical tracks. But, he loves the climbs to get there just as much(weird, right?). As a coach he enjoys helping clients understand the "why", implement technique, take it to the trail, and see things start to click for them.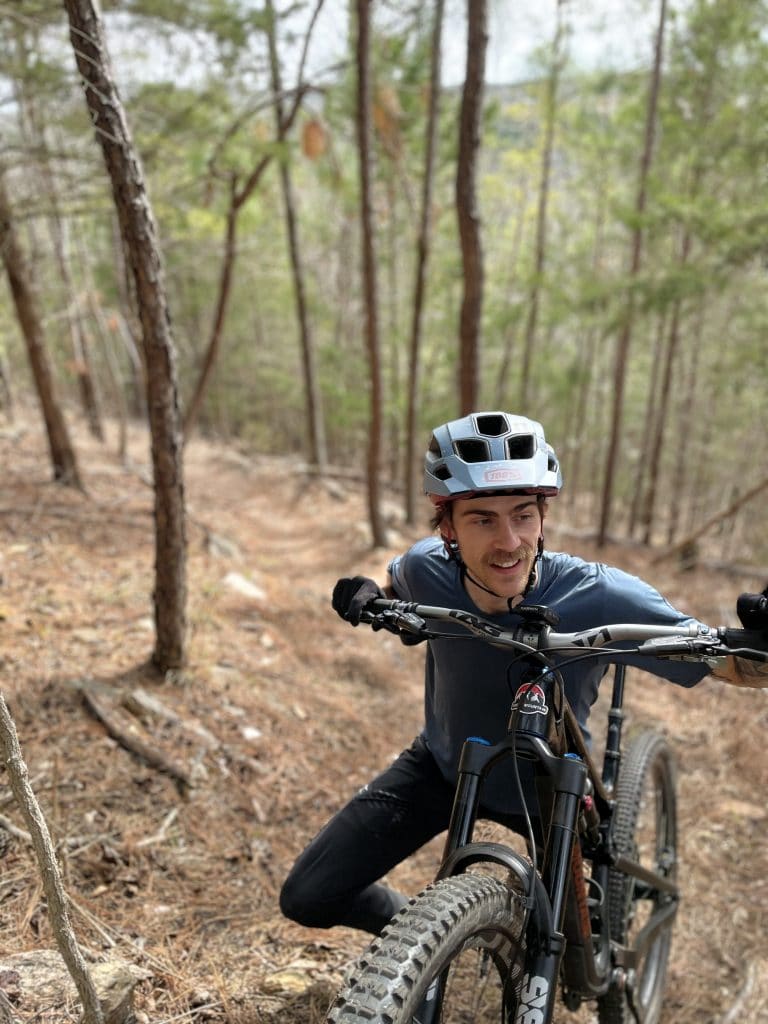 Home Base
Asheville, NC
Other Gig
When not coaching MTB he can be found running outdoor programs and instructing other adventure sports.
Instructor Certifications
BICP Level 2
Favorite Type of Terrain or Feature
Roots, Rocks, Repeat please!
Favorite Trail Snack
Honey Stinger Gummies hands down.
Favorite Post Ride Food or Drink
Mango Smoothie
Favorite Riding Tip
Don't just go along for the ride, drive the bike.
Favorite Riding Partner
My favorite riding partners have to be my wife, and my buddy Peter. Although the trail pups are giving them a run for their money.
How did you get into Mountain Biking?
Realizing I liked being my own engine way more than riding bikes with them!
If you could live anywhere in the world, where would you live and why?
Appalachia/Southeast! Or the PNW
Looking to ride with Johnny? Join him in one of our North Carolina clinic locations.