Hailing from across the pond, Jody grew up riding and racing Downhill in the UK an Europe. In 2012 he ventured west and settled in Tahoe then migrated south to San Diego. Still an avid racer, mostly Enduro and some Endurance events, regularly competes in the California Enduro and BME Series. A self proclaimed bike nerd he loves to share his knowledge and skills to help new and experienced riders progress – theres noting better than seeing that stoked smile when something new clicks.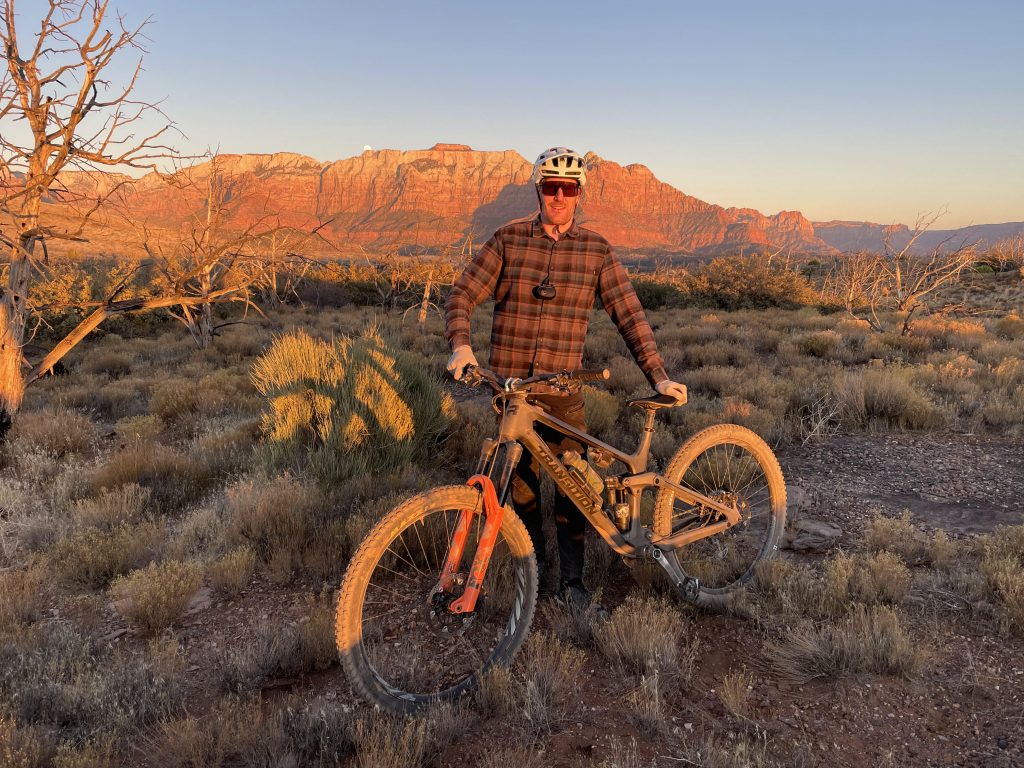 Home Base
San Diego, CA
Other Gig
Graphic designer and all-around web guru
Instructor Certifications
PMBI Level 1
Favorite Type of Terrain or Feature
Loamy steep trails with big rutted catch berms!
Favorite Trail Snack
Trader Joe's This Coconut Brings Chocolate on a Date Bars
Favorite Post Ride Food or Drink
A Cornish Pasty – If you don't know what it is google it!
Favorite Riding Tip
Point your belly button where you want to go and your bike will follow
Favorite Riding Partner
Anybody who wants to go on an adventure – usually my best man Gaz Evans, but also the rest of my crew Dom, Brenton and Andrew. Dom provides the skill, Brenton the beer and Andrew the conversation.
How did you get into Mountain Biking?
I bought my first mountain bike as a kid in 1992 and been loving it ever since.
If you could live anywhere in the world, where would you live and why?
The French Alps – Amazing riding, amazing food and great culture
Looking to ride with Jody? Join him in one of our California clinic locations or check him out on IG @jody.serg