Joanna enjoys just about any adventure on a bike be it fast technical terrain, hitting the local dirt jumps or slogging through an uphill suffer fest.  You name it, she rides it, and likes it!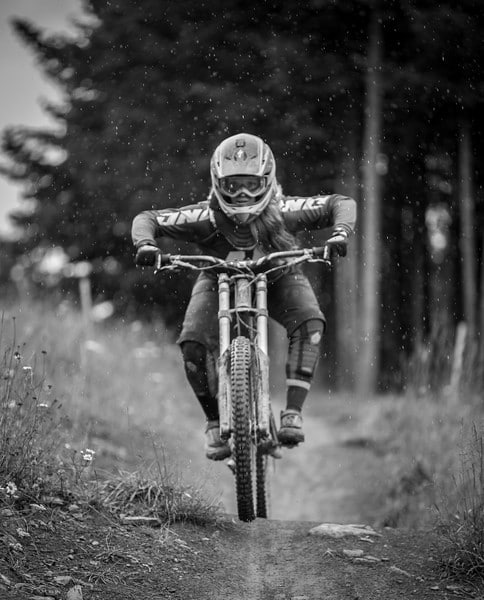 After coaching full time at Snowshoe Bike Park in the beautiful mountains of West Virginia, Joanna packed up and moved to the ledgy red-rock-mecca of Sedona. Riding in the rugged West Virginia terrain pushed her out of her comfort zone and eventually allowed her to transition from fearing technical terrain to seeking it.  Nowadays, Joanna feels right at home on the rocky, steep Sedona trails.  When instructing, Joanna encourages her students to push their own comfort zones and helps riders to build a strong mental mindset, a key to successful shredding.
Joanna's coaching style focuses on powerful guidance, technical knowledge and strong structure. She builds confidence in her students by focusing on practice, commitment and FUN.  It is a proven fact that it is impossible to ride bikes with Joanna and not be smiling.  She currently holds her Level 1 and Level 2 Mountain Bike Instructor Certification through Terra Method.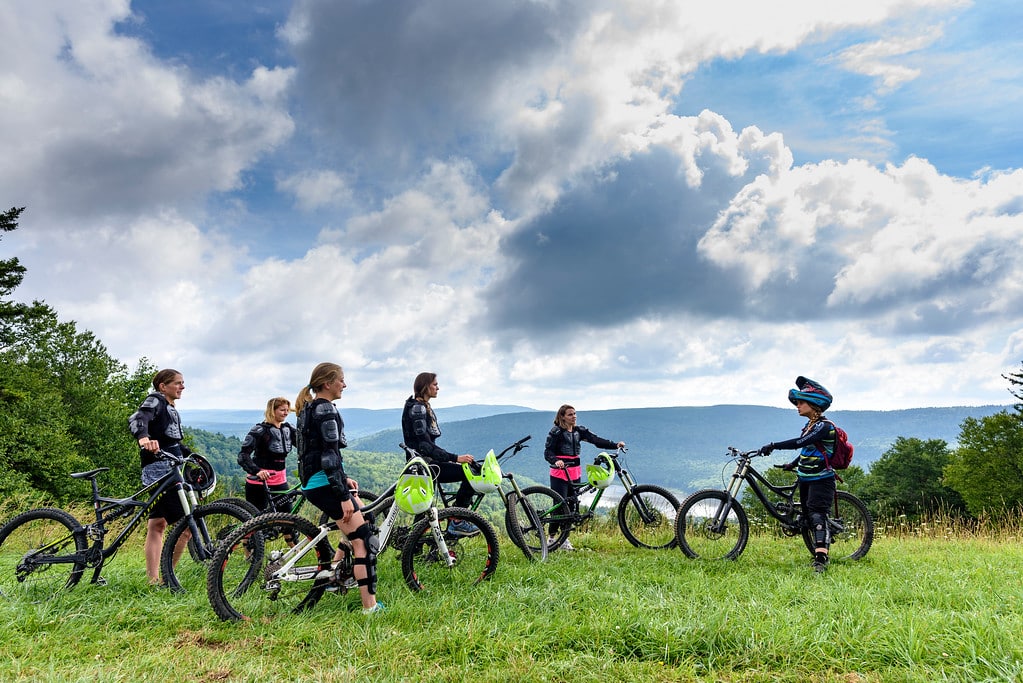 When not on a bike, Joanna can be found teaching local yoga classes, hanging out with her husband Phil (fellow Ninja!) or enjoying hikes with her 10 year old Siberian Husky, Lana. She also loves giving back to local trails by volunteering for trail work days. She believes community and connection are an important part of cycling and loves all the friendships she has gained though riding her bike. For an inspiring mix of bike, yoga and community, follow Joanna on Facebook @mtbyogini and on Instagram @joannajyates.