After spending a year driving her camper van around the country and riding all of the best trails,  Hannah knew that mountain biking would be a lifelong sport and passion.
Originally from Michigan, Hannah followed her love for skiing out to Colorado to attend college. She dabbled in triathlons, road biking and trail running and eventually, looking to get further into the backcountry, began mountain biking as a weekend warrior.  In 2016 Hannah decided it was time to make a big change and pursue the things that made her happiest.  She gave up her cubicle job in Boulder, bought a van, sold all her possessions and hit the road.  It wasn't until hitting the road that she shifted from being a nervous weekend rider to a fully-in-love-can't-stop-won't-stop mountain biker.
Over 9 months, she drove 35,000+ miles around North America visiting 33 states and 3 Canadian provinces. Her travels ignited her passion for adventure, riding bikes and sharing The Stoke with other riders (especially other ladies) across the country.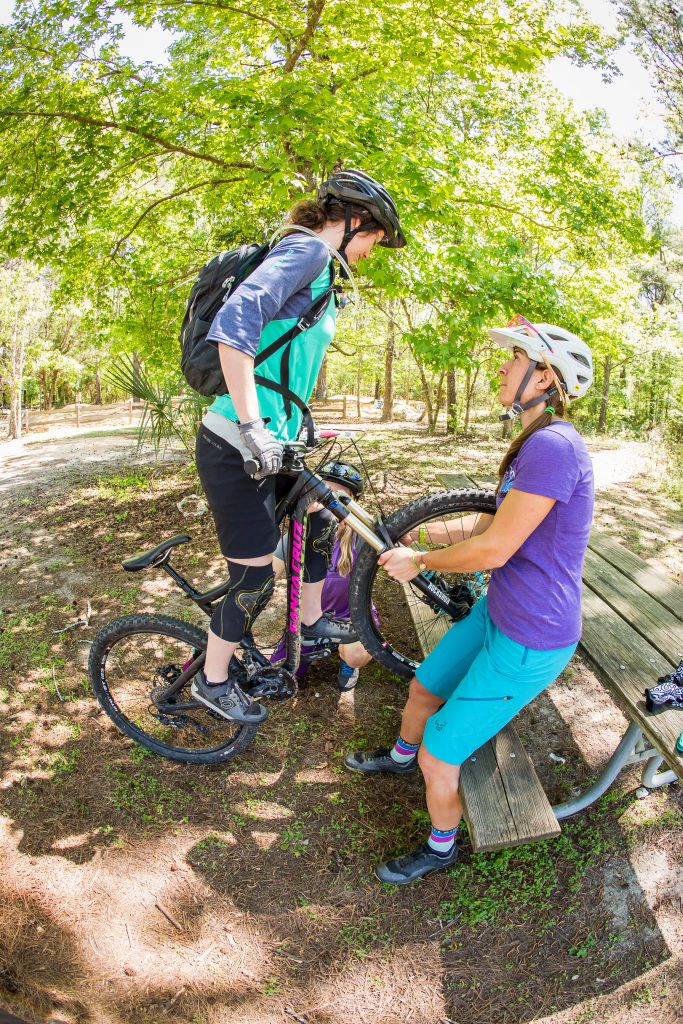 Hannah has her PMBI coaching certification and now calls 20 rural acres in Southern Oregon "home".   When not riding her bike, Hannah can be found splitting wood in the forest, hiking with her pup or helping out Team Ninja behind the scenes as the Captain of Global Development.  Follow along on her ongoing adventures on instagram, @homestead_hannah