Eden is a former Professional Downhill/ Dual slalom racer from New England now residing in Georgia. She has always enjoyed the competitive side of the sport, but once starting a family, fell in love with the coaching side! Eden loves to invite all levels of riders to experience the sport through group rides, NICA and skills clinics. As a coach and advocate of the sport, she enjoys seeing those "light bulb" moments and big gains in confidence as riders start to obtain new skills.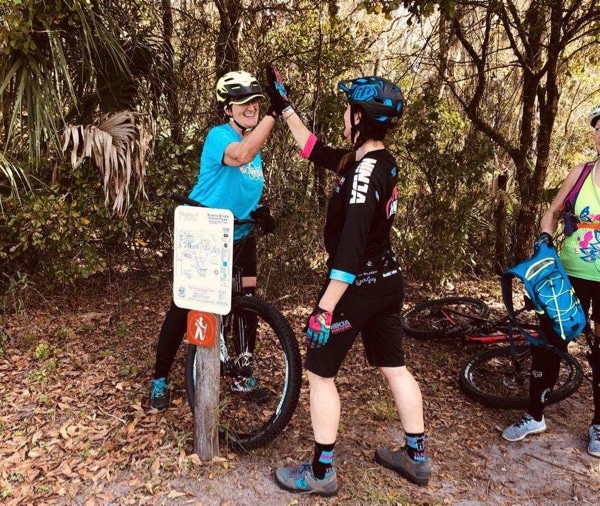 Home Base
Atlanta, Georgia
Other Gig
Bike Shop Employee & Ride Guide
Instructor Certifications
PMBIA Level 1/ NICA Level 1
Favorite Type of Terrain or Feature
Fast and flowy with a bit of tech, did I mention fast?
Favorite Trail Snack
White Macadamia Nut Cliff Bars
Favorite Riding Tip
You are the driver, put that bike where you want it to go!
Favorite Riding Partner
Amanda, because we can party pace and talk about life some days, and shred until we want to puke other days!
If you could live anywhere in the world, where would you live and why?
North Carolina, because Pisgah rocks and I could still see my friends and family in Atlanta!
Looking to ride with Eden? You can usually find her instructing at one of our many clinics in Florida, Georgia, and North Carolina.