Alex is very fortunate to reside in Bentonville, AR, one of the fastest-growing mountain bike towns in the US. He loves Mountain Biking but bikepacking and gravel adventures are also in his wheelhouse. His favorite moments instructing are when a technique clicks in someone's head and suddenly their confidence in riding blossoms!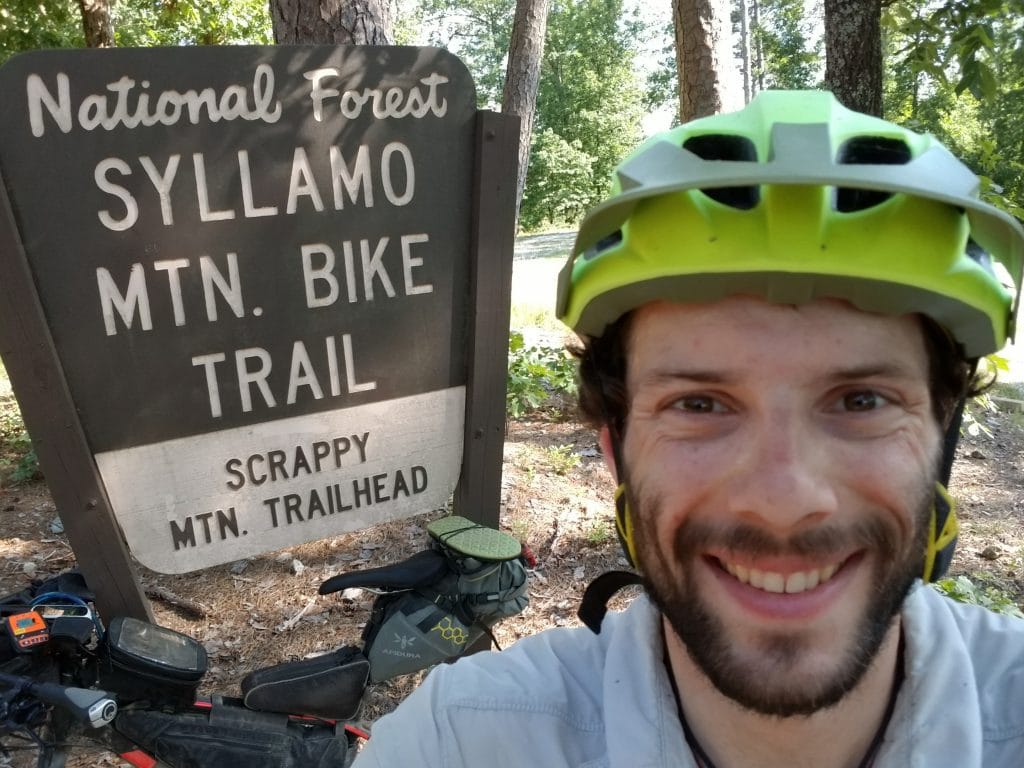 Home Base
Bentonville, AR
Other Gig
I own and run Ozark Bike Guides in Bentonville, AR.
Instructor Certifications
PMBIA Level 1, WFR
Favorite Type of Terrain or Feature
Rock Gardens!
Favorite Trail Snack
Fancy mixed nuts, no peanuts!
Favorite Post Ride Food or Drink
Apple or banana on the way to grab a local, craft beer.
Favorite Riding Tip
Look where you WANT to go, not where you don't want to be. This simple idea is easily practiced outside of riding as well.
Favorite Riding Partner
My good friend Bailey, he is my ultimate bikepacking, type-2 fun partner in crime!
How did you get into Mountain Biking?
Working at a local REI-type store in high school and they hosted an employee campout where I got to ride a real mountain bike on real singletrack for the first time. Soon as I had the money I bought my first Mountain Bike and haven't stopped having fun since.
If you could live anywhere in the world, where would you live and why?
The region around Bentonville is pretty great for all kinds of outdoor fun, close to the coast and the Rockies, and most importantly its where my family lives.
Looking to ride with Alex? Join him in one of our Arkansas clinic locations or check him out on IG @alexmoutdoor @ozarkbikeguides