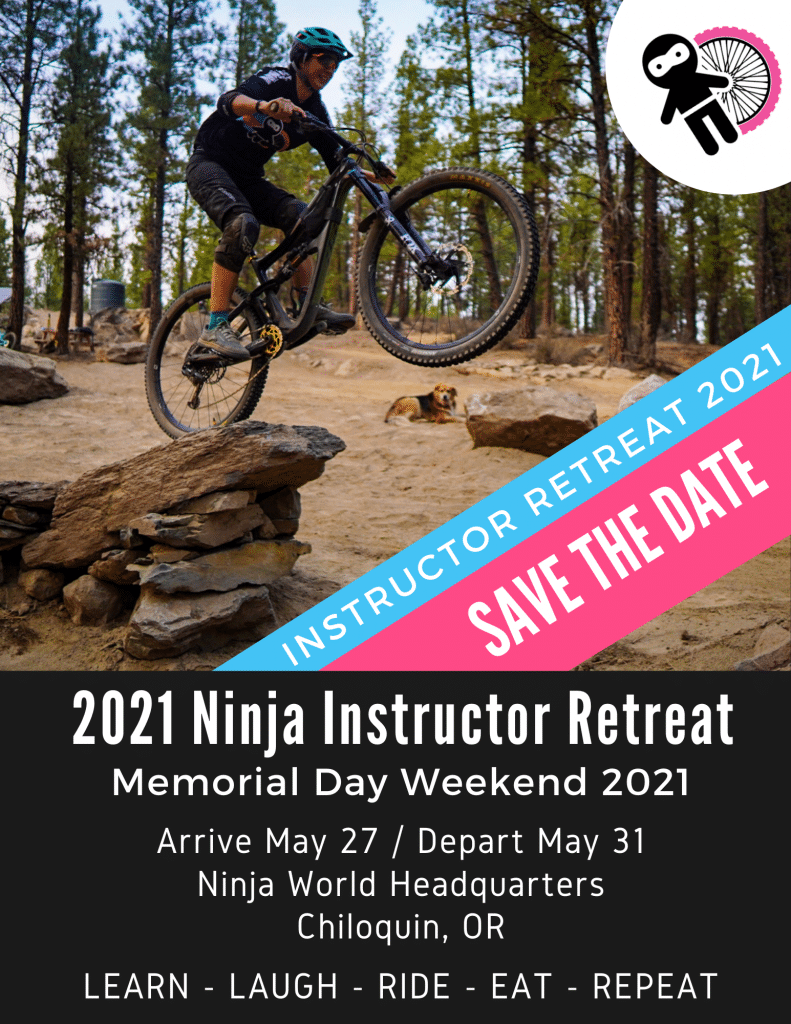 SAVE THE DATE
2021 INSTRUCTOR RETREAT
Memorial Day Weekend | Chiloquin, OR
WHO | Ninja Instructors from across the country
WHEN |Memorial Day Weekend 2021
WHERE | Ninja World Headquarters, Chiloquin, OR
WHAT | Instructor training and development on private Ninja trail network, group rides, kayaking, food, team building, shenanigans.
TRAVEL | You get yourself to Oregon, and Ninja will cover everything else! Ground transportation to/from Medford airport covered by Ninja.
ACCOMMODATIONS | Free camping at Ninja HQ
COVID | We will provide an update in March on the status of the retreat as it relates to COVID.
RSVP + more details to be sent out early April

For those who attended our inaugural Instructor Retreat in 2019, here is what you can look forward to for Instructor Retreat Round 2!
NEW format with smaller groups
NEW content to help you become a better instructor and rider
NEW Ninja Kids curriculum review
NEW riding features and extended trials
NEW special guests
NEW barn event space
IMPROVED weather (request submitted to Mother Nature)
IMPROVED kayak race course
SAME awesome camping and outdoor shower
SAME five star meals
SAME dance party and live (neighborhood) band
SAME collaborative environment with awesome instructors from around the country