Adventure always finds Teri, so it was no surprise that adventure racing fell into her lap while working at a local outdoor retail store in 2003. Mountain biking was part of the gig and it's the piece of the puzzle that stole her heart. She has since raced both XC and endurance because giving up is never an option. Now utilizing her experience to instruct others is where she finds her stoke.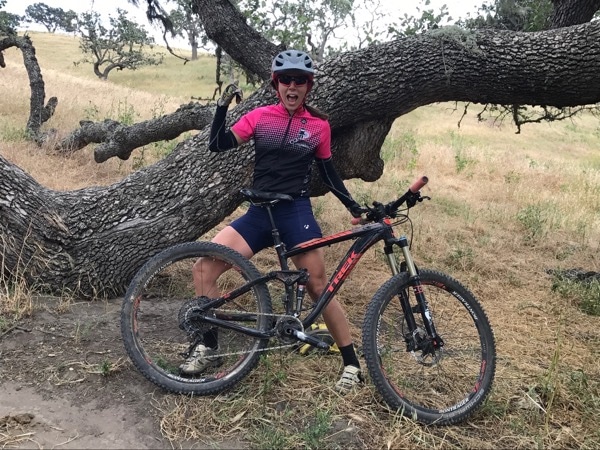 Home base
San Diego, California
The Gig
Ninja's Fixer, working with NMBP to secure venues for our growing locations of clinics and camps
Instructor Certifications
BICP Level 1 and 2
Favorite Type of Terrain
Fast and flowy/berms and drops/Conquering a good climb and the reward down the other side
Go-to Trail Snack
Olives, hardboiled eggs and Swedish fish
Riding Tips
"Comparison is the Thief of Joy" – Theodore Roosevelt. Ride with people who make you stronger and that inspire you but don't compare yourself to them.

Don't forget to look around; the Joy of that moment, being on your bike and outside, is a gift that keeps on giving.

Visualize, Breathe, Play

Favorite Riding Partner
Tessa (9) and Maddox (6) My kids keep me learning, laughing and playing on and off the trails. Plus they are willing to try new things and push me to do the same.

As a military family we have lived all over. Every time we move it's a new chapter meeting new amazing people to ride with. I love the mountain biking community, its welcoming no matter where you call home.
How did you get into mountain biking?
My foray into mountain biking came via adventure racing over 15 years ago. My husband and I playfully competed in 6-36 hour adventure races. After starting a family and having less time to devote to all the disciplines in adventure racing my natural fit and love was being on two wheels and in the dirt. Since focusing just on mountain biking I've raced both xc and endurance. I enjoy pushing myself both physically and technically. After starting with Ninja, behind the scenes, I felt the desire to become an instructor. I received my level one and two instructor certification in Canada and have been loving passing on the stoke. It's great to see the gains riders can make in such a short time given the correct inputs and encouragement.
If you could live anywhere in the world, where would you live and why?
Still exploring….I keep looking around the next corner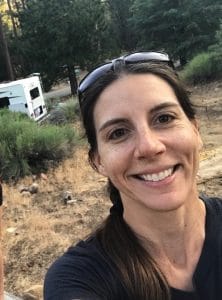 Looking to ride with Teri? You can usually find her instructing at one of our many clinics in California.