"Nothing compares to the simple pleasure of riding a bike"

– John F. Kennedy
Patrick has been enjoying that simple pleasure of riding a bike his entire life; from racing on BMX bikes in his youth, to mountain and road bike racing as an adult. As a certified professional mountain bike instructor (PMBI) and a Level 2 USA Cycling Coach, Patrick now shares his passion with other cyclists of all skills and fitness levels. "For me creating and sharing a memorable riding experience is a day well spent in the saddle". Patrick can now be found instructing and guiding all over New England//East Coast..……and enjoying the simple pleasure of riding a bike.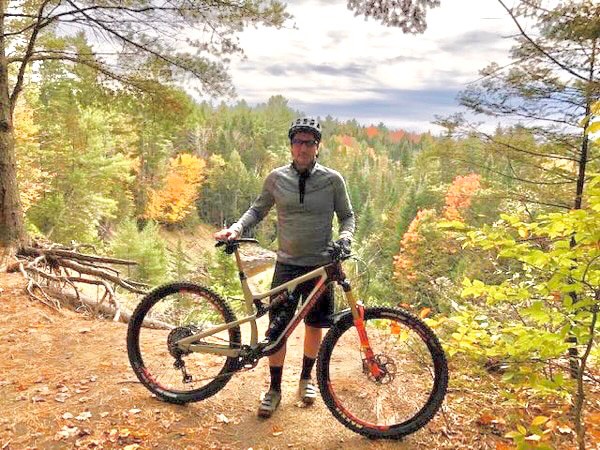 Home Base
CT and Vermont
Other Gigs
Finance
Instructor Certifications
PMBI, USA Cycling Coach
Favorite Type of Terrain
The chunky and techy the better.
Favorite Post-Ride Drink
Depending time of day – coffee or beer
Riding Tip
Vision vision vision – trail awareness is one of the most important and I believe one of the most over-looked fundamentals. Effective trail reading is one of the best ways to improve cornering, descending and overall riding.
Favorite Riding Partner
My wife Laurie – although it can get if little embarrassing if she makes it up a climb that I don't……I won't live that down for a few days.
If you could live anywhere in the world, where would you live?
Vermont – it has everything riding, skiing, water sports, good coffee and great beer.
Looking to ride with Patrick? You can find him instructing at one of our many clinics in New York, Massachusetts, Connecticut, and Vermont.